About Lipman, Katz and Boston
Lipman, Katz and Boston is a personal injury, family law, and dispute resolution practice dedicated to helping Maine individuals and small businesses successfully navigate some of life's toughest challenges.
As trial attorneys and counselors, advocates and allies, LKB is a firm committed to putting people first. Whether you've been hurt in a car accident or parting ways with a spouse, life brings complex issues that no one should have to navigate on their own. You deserve an experienced attorney who will help you through. That's why Lipman, Katz and Boston exists – to advocate for your rights with integrity, commitment, and compassion.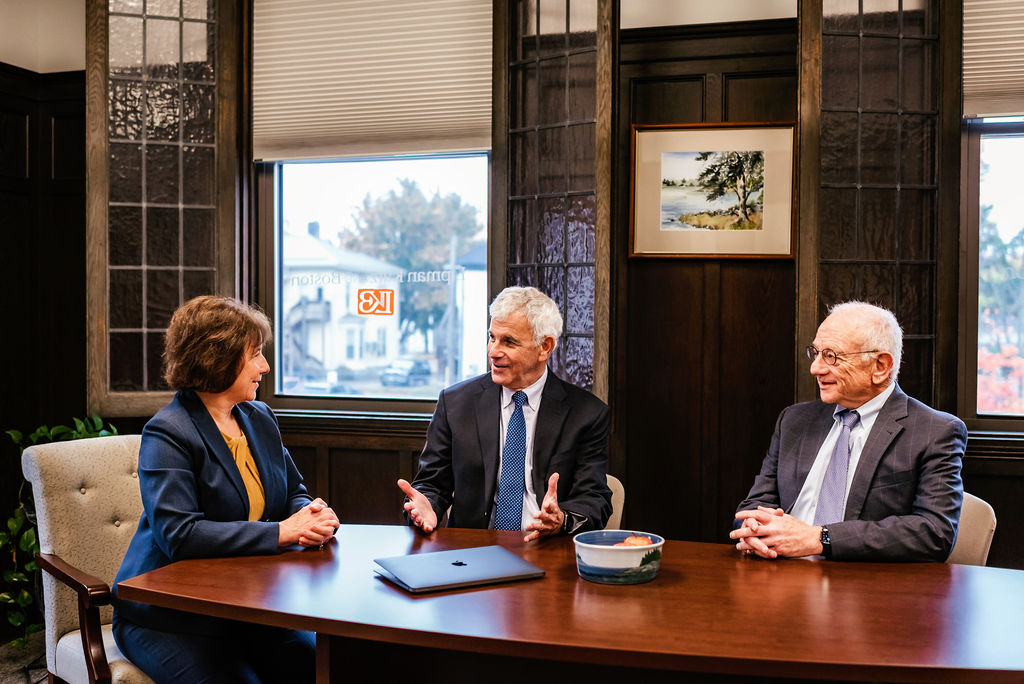 Meet our Managing Partners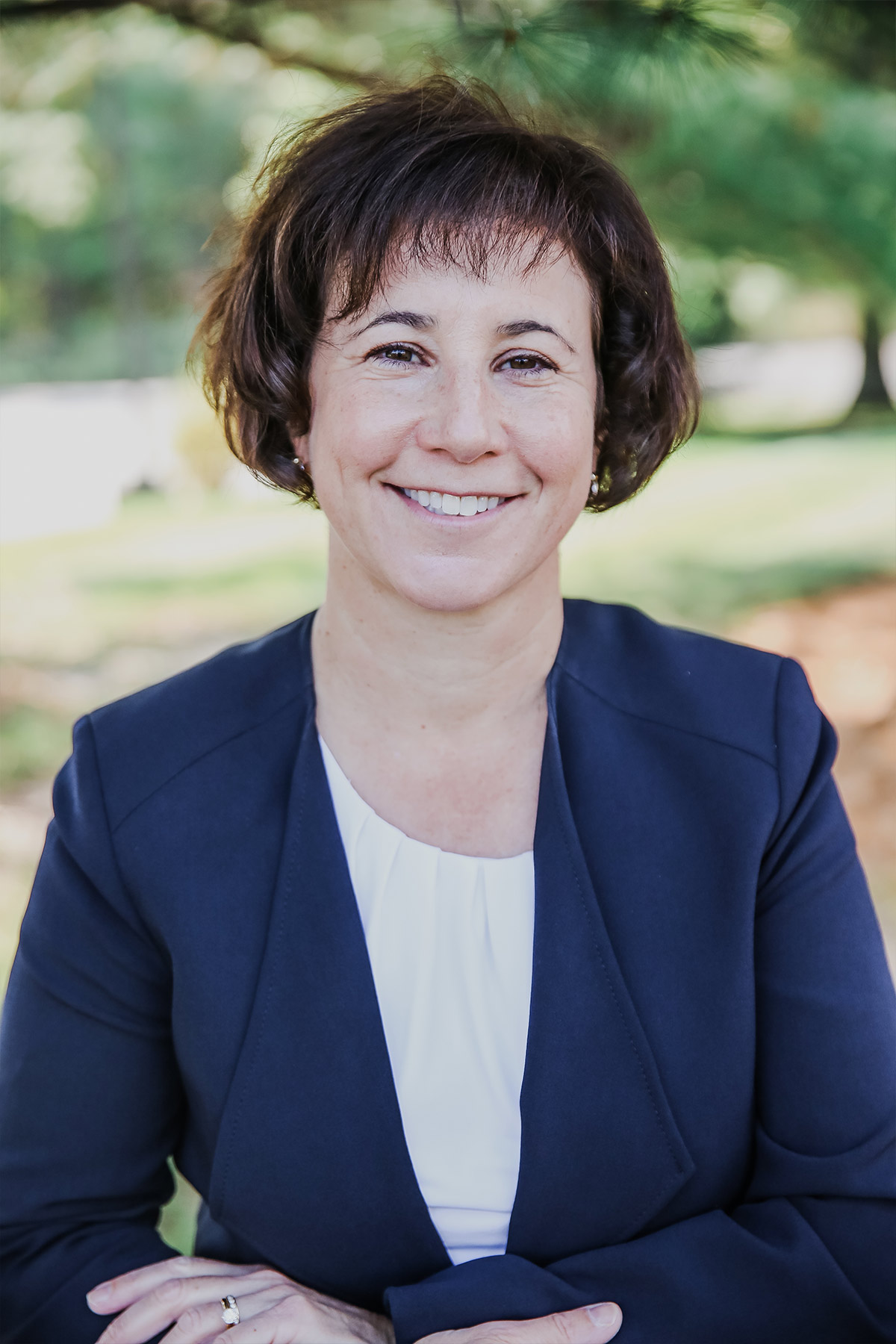 Karen E. Boston
For over 25 years, Karen has represented thousands of individuals and families in the complex areas of personal injury, family law, and civil matters. An experienced and passionate advocate, Karen cares deeply about the outcomes for her clients. With an intuitive intelligence and a tireless work ethic, Karen brings skill, preparedness, and compassion to every case.
Karen's entire life has been surrounded by the law; she grew up in it, in fact. Her father, Sumner Lipman, founded a firm and Karen practiced there for over twenty years, alongside her uncle David Lipman, and longtime law partner Roger Katz. Her true passion for the law and the direction for her practice developed during her time at law school. After graduating with her BA from Colby College, Karen went on to earn her JD from the University of Maine School of Law. While working at the Cumberland Legal Aid Clinic during law school, Karen realized that she had a deep desire to advocate on behalf of individuals, rather than corporations. At the clinic, she was able to represent indigent people in family law matters and this experience has guided her legal career ever since.
Mindful of the hardships her clients and their families face, Karen fiercely advocates on their behalf, committed to delivering the best outcomes and desired results. From gathering evidence, to preparing for depositions, mediations or court hearings, Karen and her team work alongside clients throughout the process.
A member of the Maine Trial Lawyers Association and the American Association for Justice, Karen's experience includes the successful handling of wrongful death matters, motor vehicle accidents, slip and falls, assaults, and negligent infliction of emotional distress. She's also adept at working with those who have sustained traumatic brain injuries and concussions.
Karen's practice is also devoted to family law – divorces, parental rights actions, custody disputes (in several counties), and grandparents' visitation and guardianship matters. Her experience in divorce includes the division of property in real estate, pensions, and business and in drafting prenuptial agreements. She also represents both plaintiffs and defendants in protection from abuse matters. Karen has served on the Maine State Bar Association's Family Law Section and spoken at legal seminars throughout the state. Currently she serves on the Maine State Bar Association CLE Committee and is a rostered Guardian ad Litem in the State of Maine.
Born and raised in Augusta and now here practicing law and raising a family, Karen has always been an active member of her community. She served as the President of the Kennebec County Bar Association, the Vice President of the Board of the Kennebec County Big Brothers/Big Sisters, and a member of the Board of Directors of the Kennebec Valley YMCA. Today she's on the Board of Directors of the Kennebec Valley Chamber of Commerce, and the Board of Directors of Augusta's Colonial Theater.
Outside the office, you may find Karen playing tennis, at an athletic field or theater supporting one of her children, or volunteering in a concession stand. Karen is married to Jeff Boston, an elementary school principal. They have three children.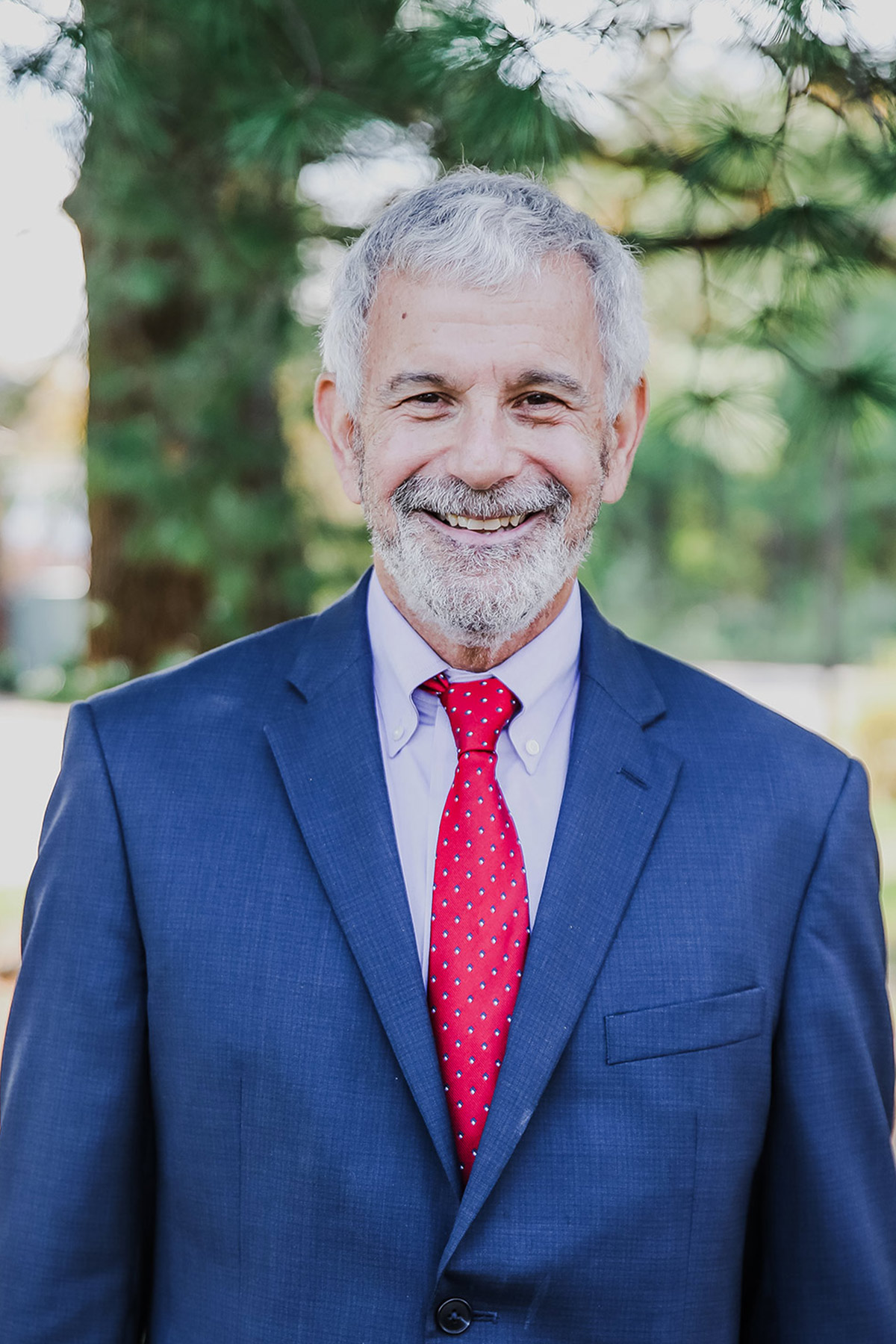 Roger J. Katz
Deeply committed to serving Maine individuals, families, and community, Roger Katz has not only spent his career as a dedicated trial lawyer in the areas of personal injury, divorce and family law, and criminal defense, but he also served as mayor of Augusta and State Senator from Maine's 15th District.
A proud graduate of Cony High School, Roger has practiced law in Augusta for decades. After earning his BA from Harvard College and his JD from Boston University Law School, he came back to Maine to pursue his legal career. Roger is a former president of the Maine Trial Lawyers Association and has been named one of the "Outstanding Lawyers in America."
Elected to the Maine State Senate from 2010-2018, Roger served on the Appropriations Committee, as Chair of the Government Oversight Committee, and as Chair of the Marijuana Legalization Implementation Committee. Prior to his legislative service, Roger was a two-term mayor of Augusta.
Roger is a longtime activist in his community serving in leadership capacities with United Way, Kennebec Valley YMCA, Team Cony, the Augusta Charter Commission and the Augusta Bicentennial Celebration. For a time, he was also Vice President of Maine State Music Theater. Le Club Calumet gave Roger its "Citizen of the Year" award for his community service and the Kennebec Valley Chamber of Commerce recognized Roger as "Business Person of the Year." Roger currently serves on the Board Trustees of the University of Maine System and is a Commissioner on the Maine Indigent Legal Services Commission.
Roger previously hosted "The Maine Event" – a weekly Sunday statewide television program on Maine Public Television that took a look at politics and public policy.
Roger is married to Ericka Katz. He has two adult children, Jonathan and Shari, and four grandchildren.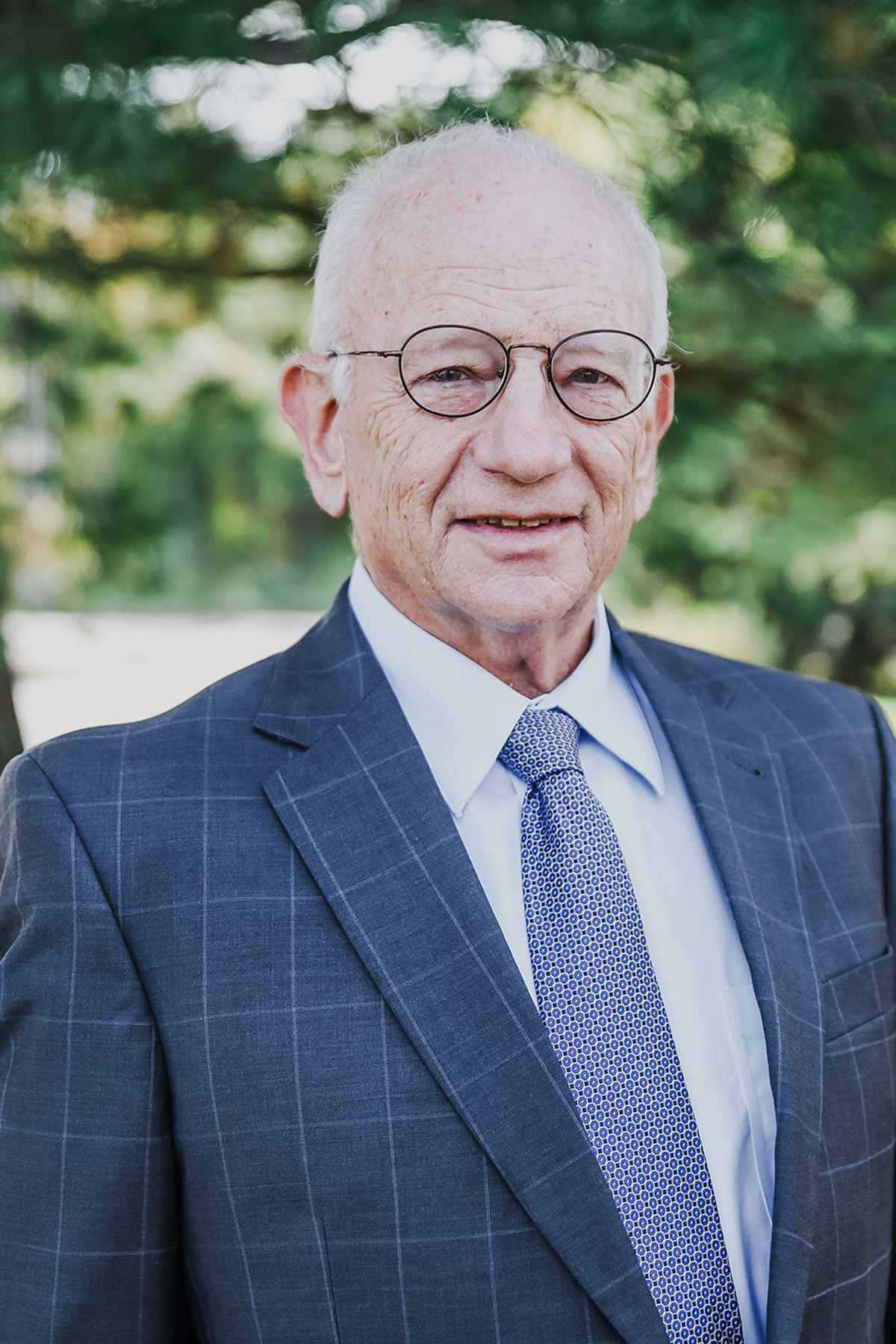 David M. Lipman
An aggressive yet thoughtful trial attorney, David finds creative solutions to complex problems and has been doing so throughout his remarkable decades-long practice in the areas of personal injury, family law, land disputes, corporate disputes, and building and construction disputes.
David only represents injured people in personal injury cases – not insurance companies – and he has won substantial settlements in hundreds of claims. In fact, he and his brother, Sumner Lipman, obtained what was for many years the largest state court verdict in the history of the State of Maine for medical malpractice.
In addition to personal injury, David represents individuals and small businesses for various contractual matters.
David holds the AV rating from Martindale-Hubbell, which recognizes that he has reached the height of professional excellence. He also has been recognized as Lead Counsel Rating in Personal Injury-Plaintiff.
A longtime and active member of the Augusta community, David is a founding member of the Capital Area Soccer Club and was on the board of directors for the Bicycle Coalition of Maine. He has been President of Temple Beth El, a founding board member of Motivational Contract Services, and a board member of Crisis and Counseling. He also coached Little League baseball for many years and served as president of the Augusta West Little League.
Married with three adult children and three grandchildren, David enjoys cycling, skiing and fishing. He spends his time between Vassalboro, Maine and Estero, Florida.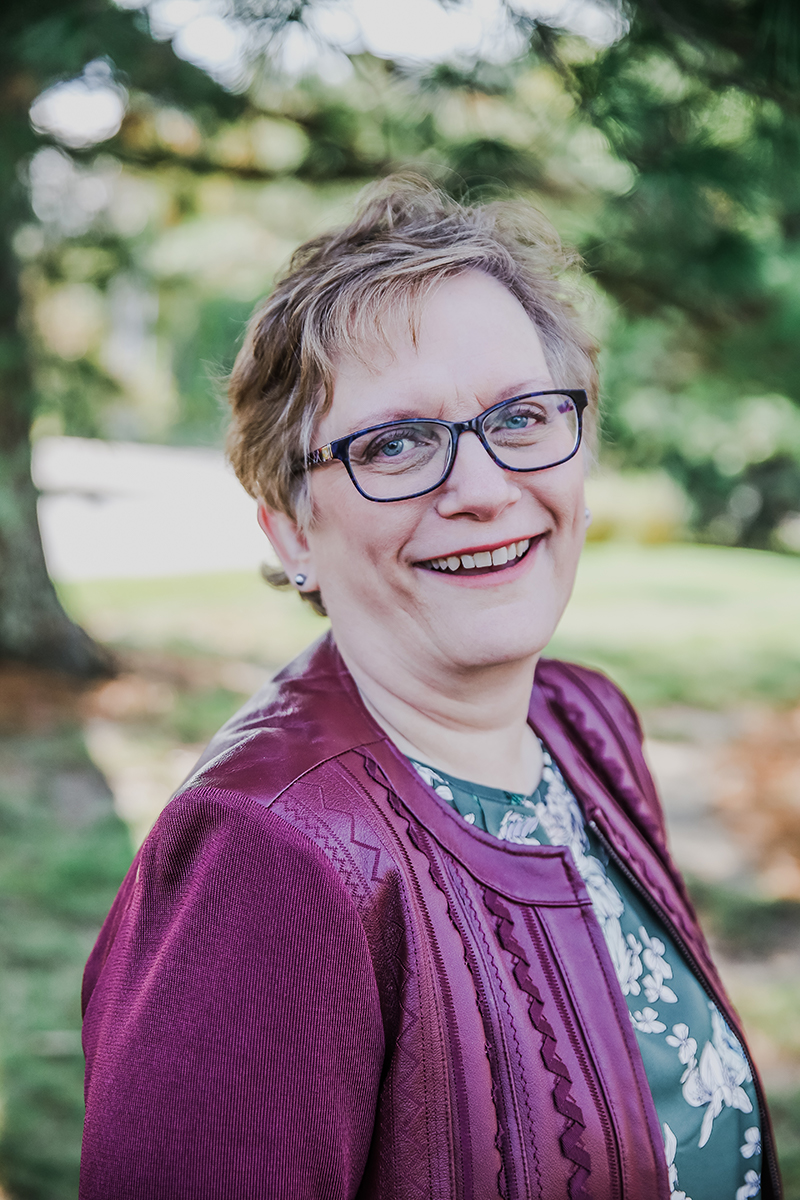 Georgia Spencer | Office Manager & Senior Paralegal
As senior paralegal, Georgia has been working with Karen, David and Roger for more than twenty-five years. She has experience in several areas of law including personal injury, family law, medical malpractice, and employment discrimination. In her role as paralegal, Georgia works with clients to gather and organize information for their case. She then provides support to the attorneys so that they can use the information to represent clients to the best of their abilities.
Georgia holds a Bachelor of Arts in psychology from the University of Michigan. She lives in Pittston with her husband and son and loves to travel, read, sew, and day trip around the great State of Maine.