Personal Injury Law at Lipman, Katz and Boston
Dealing with a serious injury or loss of a family member is overwhelming. If you have suffered from an injury, you need to focus on your healing, getting the best medical treatment possible, and making the strongest recovery. Handling a legal matter, communicating with insurance companies all at the same time only adds to the heartache and stress. With a reassuring hand and compassionate heart, the attorneys at Lipman, Katz and Boston have decades of experience handling injury cases that range from wrongful death, motor vehicle collisions, motorcycle accidents, dog bites, slip and falls, bicycle accidents, head injuries and medical negligence. The intimate understanding of not only the law but also the immense impact of the injury itself on our clients has resulted in our successful resolution of hundreds of cases.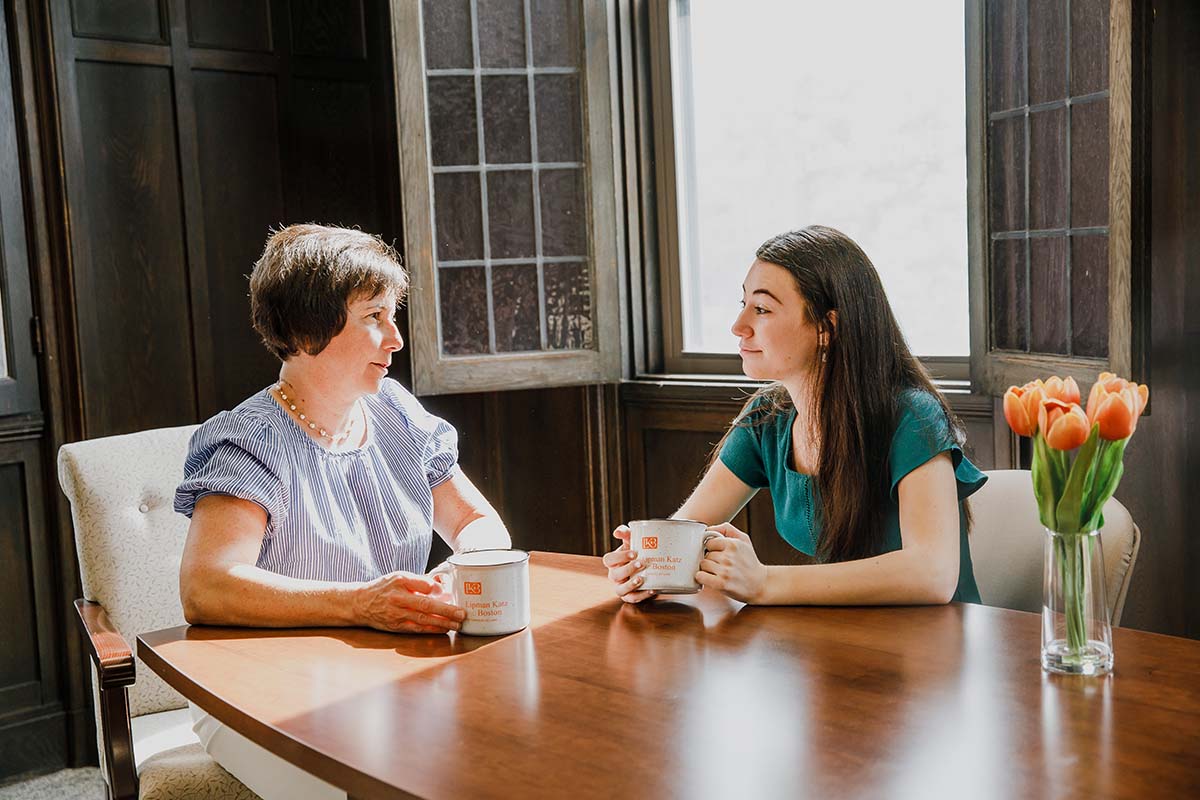 "They were very polite and courteous. They answered all of my questions. I would advise anyone that's had a car accident or difficult problem to come to Karen Boston and the law firm of Lipman, Katz and Boston because you can trust them, and they are very thorough."  – G. R.

 
Our team has extensive years of experience helping injured people through intake, mediation, discovery (the process by which information is exchanged), and trial, if necessary. Taking the time to listen and understand each client and their family members is at the forefront of our representation. Getting involved early on allows us to gather information while it is most accurate and most likely to be readily available.
Not every injury results in a legal claim or lawsuit. In Maine, in order to successfully bring a claim for personal injuries, a person must be able to show that someone was negligent. If the injured person caused their own injury or was equally or more at fault than the other party then they will not prevail. Not only must they be able to show negligence, but they must also be able to prove that the negligence caused the injury, also known as "causation." Finally, they must also be able to prove that they suffered "damages" or injuries that were caused by the negligence of the other party. Damages may include medical bills, lost wages, and pain and suffering.
Developing the claim from the beginning stages and adapting as new information becomes available leads to best results. This means that our clients will meet with an attorney as soon as possible. With keen attention to detail, our team will begin gathering information right away, and we will find appropriate experts, as needed, to prove each of the necessary elements of a negligence claim.
It is a privilege and honor to help injured Mainers as well as families dealing with a loss or suffering from trauma. This is our life's work, and we take each client, each case with the utmost care, concern, and commitment to getting results.