Mediation & Dispute Resolution at Lipman, Katz and Boston
Considering having your dispute resolved through mediation? Roger Katz of our firm is one of Maine's most experienced mediators and has successfully resolved dozens of cases.
Mediation is essentially a formalized negotiation session that the parties involved in a dispute attend, either with or without their attorneys.  The mediator is usually an individual like Attorney Katz who is skilled in working with the parties to try and reach a resolution of the dispute.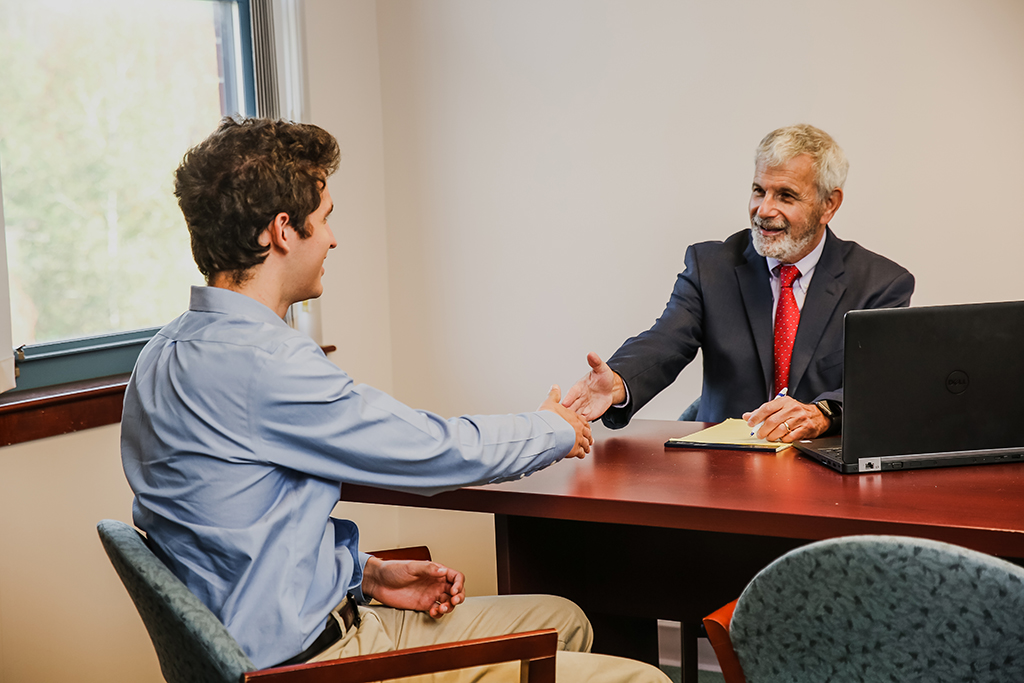 The mediator is not a judge, nor an arbitrator, and does not make a decision as to how the dispute is resolved.  The mediator is typically referred to as "a neutral" because he or she does not have an interest in the dispute other than to encourage a resolution.
Mediation often is required by court process or contracts.  Unless mandated, mediation can only occur if all the parties agree to it.
At the mediation, typically each party describes the dispute to the mediator and his or her position with regards to the dispute.  This is often done at an initial meeting with all the parties in attendance, with the mediator allowing each party to present, without interruption, his or her position.  The mediator may ask questions for clarification.  Typically, the parties then break up into separate rooms with the mediator going back and forth carrying proposals.  The process requires patience, as there are often long periods of waiting while the mediator is meeting with the other side.
Mediation sessions generally run from a couple of hours to all day.  The advantage of a settlement is that everyone knows the result.
If an agreement is reached in mediation, a short written document is prepared to be signed by all the parties.  This document often entitled "Mediation Agreement" will anticipate other documents to be prepared by one or multiple parties with greater detail.
Roger J. Katz is well-skilled in helping parties get to "Yes".